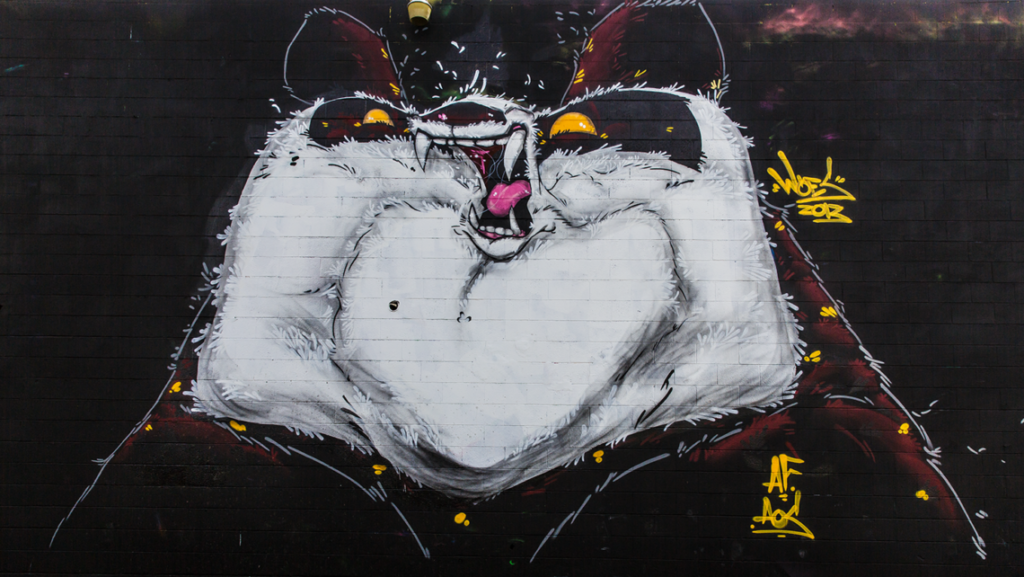 NO GREY WALLS / STREET ART LAS VEGAS
Smallworks Press to Publish 'Street Art Las Vegas' by William Shea and Patrick Lai.
The unseen talent and hidden benefits that street art contributes to the art community is being highlighted in a new book documenting the artform in the Las Vegas metropolitan area. Street Art Las Vegas includes murals and other works by well-known street artists, such as Shepard Fairey, Tristan Eaton, D*face and Retna, to creations by anonymous artists and those without a signature style.
Las Vegas photographers William Shea and Patrick Lai spent countless hours researching and photographing street art throughout Las Vegas and surrounding areas, including abandoned mines. Street Art Las Vegas is the culmination of their efforts from July 2012 and through to September 2018, and is scheduled for release this spring by Smallworks Press, an independent publishing company specializing in limited edition, exquisitely printed books focusing on contemporary art and culture. Continue reading