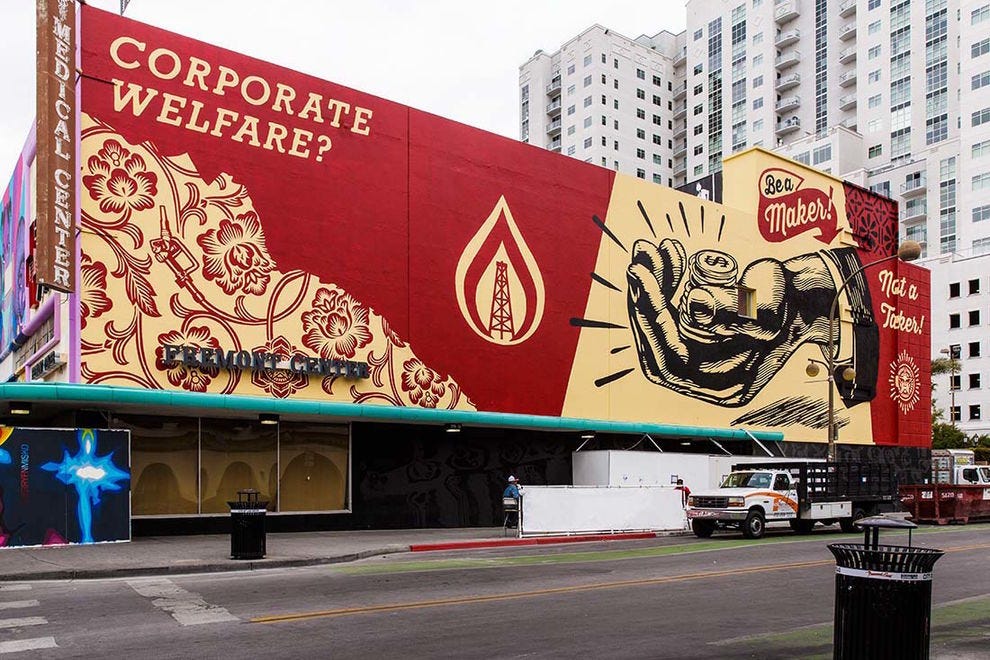 BEST ART CITY IN AMERICA? IT MIGHT BE LAS VEGAS
By Lois Alter Mark
Travel Expert/ USA Today
The city itself has become a world-class gallery
Las Vegas is full of surprises, and one of the biggest is the fact that the city is home to a thriving art scene.
Wherever you look now, from the nooks and crannies of luxury hotels on the Strip to the sides of buildings downtown, you can find pieces of art that will stop you in your tracks and make you laugh, think or just admire.
"Today, more than ever, visitors want to feel like they're part of the art while also sharing their experience with others," said Tarissa Tiberti, who, as Executive Director of MGM Resorts Art & Culture, oversees more than 800 pieces in the MGM Resorts Fine Art Collection. "Over the years, we've found multiple opportunities to showcase immersive, interactive exhibits throughout our resorts, and this is a trend we plan to continue."
Although there are some art tours being offered, much of the joy comes from exploring and finding these works on your own.
Here are ten pieces worth seeking out. Make sure your phone is charged and you're ready for your selfie. Continue reading